Imagining Ithaca: Nostos and Nostalgia Since the Great War
Long-listed for the Anglo-Hellenic League Runciman Award 2022
Oxford University Press
Published 2021
ISBN: 9780198852971
'Though home is a name, a word, it is a strong one', said Charles Dickens, 'stronger than magician ever spoke, or spirit answered to, in strongest conjuration.' The ancient Greek word nostos, meaning homecoming or return, has a commensurate power and mystique. Irish philosopher-poet John Moriarty described it as 'a teeming word … a haunted word … a word to conjure with'. The most celebrated and culturally enduring nostos is that of Homer's Odysseus who spent ten years returning home after the fall of Troy. His journey back involved many obstacles, temptations, and fantastical adventures and even a katabasis, a rare descent by the living into the realm of the dead. All the while he was sustained and propelled by his memories of Ithaca ('His native home deep imag'd in his soul', as Pope's translation has it). From Virgil's Aeneid to James Joyce's Ulysses, from MGM's The Wizard of Oz to the Coen Brothers' O Brother, Where Art Thou?, and from Derek Walcott's Omeros to Margaret Atwood's Penelopiad, the Odyssean paradigm of nostos and nostalgia has been continually summoned and reimagined by writers and filmmakers. At the same time, 'Ithaca' has proved to be an evocative and versatile abstraction. It is as much about possibility as it is about the past; it is a vision of Arcadia or a haunting, an object of longing, a repository of memory, 'a sleep and a forgetting'. In essence it is about seeking what is absent.
Imagining Ithaca explores the idea of nostos, and its attendant pain (algos), in an excitingly eclectic range of sources: from Rebecca West's The Return of the Soldier and Remarque's All Quiet on the Western Front, through the exilic memoirs of Nabokov and the time-travelling fantasies of Woody Allen, to Seamus Heaney's Virgilian descent into the London Underground and Michael Portillo's Telemachan railway journey to Salamanca. This kaleidoscopic exploration spans the end of the Great War, when the world at large was experiencing the complexities of homecoming, to the era of Brexit and COVID-19 which has put the notion of nostalgia firmly under the microscope.
Listen to Kathleen talking to Michael Portillo about Imagining Ithaca on Times Radio, 2 April 2021:
And read her latest piece for the OUPblog, 'The Spanish Civil War: a nostalgia of hope'.
Reviews
'A brilliant exploration of the concept of nostos (homecoming) and nostalgia through analyses of literature and film.' – Sofia Zinovieff, Athens Insider
'compelling' – Marina Mackay, James Joyce Quarterly
'Riley (an independent scholar with a doctorate in classics) writes poignantly about exile, longing, homesickness, homecomings, and homecomings that never happen … the entire book is fascinating.' – K. B. Hannel, CHOICE
'inflected with an awareness of today's social and political issues' – Rhiannon Easterbrook, Greece & Rome
'Riley refreshingly homes in on what the Odyssey only gestures at: Ithaca as experienced by Penelopean, Telemachean or Laertean figures. This accounts for the book's major strength, namely the breadth and variety of material that it tackles: from films and television documentaries to government reports and memoirs to, more conventionally, novels, poems and plays. … The thoroughness of Riley's research is evident in the fact that additional Odyssean narratives and exemplars crop up throughout the book'. – Katerina Stergiopoulou, Classical Review
'Imagining Ithaca is a multifaceted book, dealing with very diverse literary and filmic manifestations through the lens of nostos and nostalgia, a proven fertile field. Homer's poem resonates in all its pages, and it convincingly demonstrates that nostalgia, dangerous though it may be, has always been a powerful creative theme.' – Miguel Cisneros Perales and Daniel Nisa Cáceres, Bryn Mawr Classical Review
'Kathleen Riley has written a richly ornamented appraisal of nostalgia in works of literature, film, theater, and television since the end of World War I. Riley situates each modern work within its social, historical, and cultural context, so that each brief essay provides a window into the world of the work and its author. … Riley offers a wonderful array of examples of nostalgia in action, a close look at dynamics of longing for an inaccessible "Ithaca" in a series of mostly very affecting texts. Riley's insightful analysis of the works and their contexts is a pleasure to read. … Riley amply demonstrates the ongoing relevance of the Odyssey's paradigms of nostos, whether through direct influence or thematic resonance. Riley's literary sensibilities, her knack for hitting on the most touching and interesting details, and her ability to interweave so much evocative context into her main arguments make this insightful book thoroughly enjoyable and informative.' – Benjamin Jasnow, Rhea Classical Review
If you would like to request reviewer access to Imagining Ithaca, please contact the publisher at reviews.global@oup.com stating your publication name, name, and email address.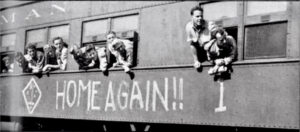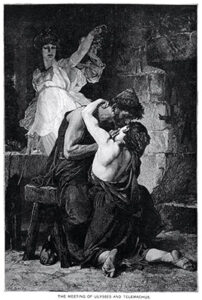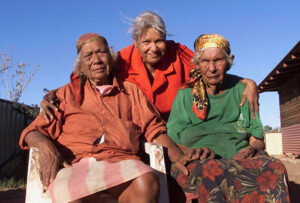 ---
The Astaires: Fred & Adele
Oxford University Press, US
Published 2012
ISBN: 9780199738410
Included in the Wall Street Journal's Best Non-Fiction of 2012 and Jonathan Yardley of the Washington Post's Best Books of the Year, 2012.
Before 'Fred and Ginger,' there was 'Fred and Adele,' a show-business partnership and cultural sensation like no other. In our celebrity-saturated era, it's hard to comprehend what a genuine phenomenon these two siblings from Omaha were. At the height of their success in the mid-1920s, the Astaires seemed to define the Jazz Age. They were Gershwin's music in motion, a fascinating pair who wove spellbinding rhythms in song and dance.
In this book, the first comprehensive study of their theatrical career together, Kathleen Riley traces the Astaires' rise to fame from humble midwestern origins and early days as child performers on small-time vaudeville stages (where Fred, fatefully, first donned top hat and tails) to their 1917 debut on Broadway to star billings on both sides of the Atlantic. They became ambassadors of an art form they helped to revolutionize, adored by audiences, feted by royalty, and courted socially by elites everywhere they went. From the start, Adele was the more natural performer, spontaneous, funny, and self-possessed, while Fred had to hone his trademark timing and elegance through endless hours of rehearsal, a disciplined regimen that Adele loathed.
Ultimately, Fred's dancing expertise surpassed his sister's, and their paths diverged: Adele married into British aristocracy, and Fred headed for Hollywood.
The Astaires examines in depth the extraordinary story of this great brother-sister team, with full attention to its historical and theatrical context. It is not merely an account of the first part of Fred's long and illustrious career but one with its own significance. Born at the close of the 1800s, Fred and Adele grew up together with the new century, and when they reached superstardom during the interwar years, they shone as an affirmation of life and hope amid a prevailing crisis of faith and identity.
Reviews
'There is this beautiful book The Astaires by Kathleen Riley about Fred and Adele. It's so well written and very accurate about their lives. It's a magnificent book about the trials and tribulations of show business.' – Tony Bennett
'Kathleen Riley's book on Fred and Adele – the first full-scale study – is a welcome rehabilitation … The Astaires is a salute to an America at ease with itself and doing something wonderful in the song-and-dance line that seemed, for a time, like the hottest thing in the culture.' – Wall Street Journal
'Riley writes with zest and authoritative expertise, displaying a grace and elegance equal to her subjects.' – Publishers Weekly 
'A fascinating look at a movie icon and a revealing snapshot of theater history.' – Booklist
'The Astaires: Fred and Adele is a page-turner of a biography, briskly written and immaculately researched. Author Kathleen Riley has, among other things, been given access to audio recordings of Adele Astaire that allow her to tell her story with an authority uncommon in modern biographies. This is an excellent work, well worth reading.' – New York Journal of Books
'[A] well-researched and captivating dual biography … If there is anything Ms. Riley, an Oxford-educated classical scholar and modern theater historian, does not know about the Astaires, it is probably not worth knowing.' – Washington Times
In her fascinating new book, The Astaires, the Australian theater historian Kathleen Riley describes the exploits of this brother-sister team in glorious detail. … Riley performs the great service of giving us the history before the history, of Fred and Adele, the biggest vaudeville and musical theater stars of their time. It's a love story rarely told, of that between a sister and her brother, one bonded in blood but cemented by hoofing. – New York Times
Kathleen Riley, who as a scholar is interested in both Greek drama and modern theatre history, is a stylishly swift-footed narrator of this tale. – New Criterion
Kathleen Riley's research is diligent and her storytelling dynamic. But this is more than a theatrical and movie biography: the zeitgeist is a major player in her vision of Fred and Adele as a sunburst of positivity in the interwar years of dark, political, psychical crisis. – The Times
In this sprightly book whose every sentence shines with the author's love of her dual subjects, Kathleen Riley writes Adele back into the story of her brother. A relationship that usually gets squashed into the first three or four chapters of a standard Fred Astaire biography is now given a whole book. This also allows Riley to explore in detail the rich bank of dance practice from which Fred's later work emerged. – Guardian
Riley has brought to her account of this legendary team the heart of a fan and the mind of a scholar (her background is in Classics). Her writing is engaging and self-effacing – rather like Astaire's dancing. Reading her book is to get as close as the imagination can take us to the original duo that stands behind the many delightful partnerships that Fred Astaire had on screen. – Times Literary Supplement
 'Kathleen Riley has written a beguiling history of this blessed pair … Riley achieves something that is almost impossible – capturing in words the magic of those early performances that were never captured in the recording studio or on screen.' – The Oldie
'It isn't often that one encounters a show business book as beautifully written as this. Riley brings to life the workaday world of vaudeville — both big and small-time — as well as the heady excitement of success on Broadway and London's West End. … This book is a rare treat.' – Leonard Maltin
'Although I was extremely close to both my father and my aunt, in this informative book Kathleen Riley has captured the essence of their lovely spirits far better than I could.' – Ava Astaire McKenzie
'With this book, Kathleen Riley has given Adele her proper place in the life and legacy of her brother. Recreating a time when "celebrity" meant talent, charisma and dedication with her evocative prose, this book is a "must" for Astaire and musical theatre history fans.' – Larry Billman, author Fred Astaire: A Bio-Bibliography and Film Choreographers and Dance Directors
'We are so accustomed to thinking of "Astaire" teamed up with "Rogers" that we overlook Astaire's stage career with sister Adele. That story is told with elegance and authority in Kathleen Riley's enthralling, thoroughly researched The Astaires, a book that sheds further light on an important period in Fred Astaire's pre-screen career.' – Peter Evans, Emeritus Professor of Film Studies, Queen Mary, University of London
'Of the many books on Fred Astaire, this is the most unique. Focusing on Fred's amazing partnership with his sister, Adele, Kathleen Riley has produced a work of remarkable depth and nuanced detail.' – Ken Barnes, Writer and Producer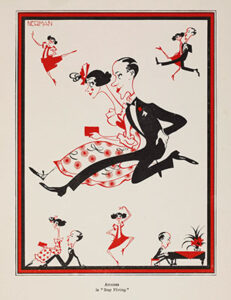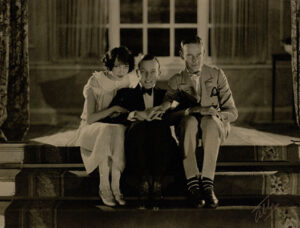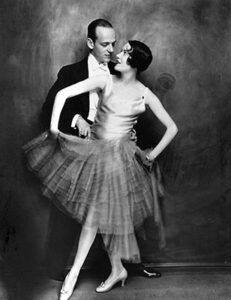 ---
The Reception and Performance of Euripides' Herakles: Reasoning Madness
Oxford University Press
Published 2008
ISBN: 9780199534487
Euripides' Herakles, which tells the story of the hero's sudden descent into filicidal madness, is one of the least familiar and least performed plays in the Greek tragic canon. Kathleen Riley explores its reception and performance history from the fifth century BC to AD 2006. Her focus is upon changing ideas of Heraklean madness, its causes, its consequences, and its therapy. Writers subsequent to Euripides have tried to 'reason' or make sense of the madness, often in accordance with contemporary thinking on mental illness. She concurrently explores how these attempts have, in the process, necessarily entailed redefining Herakles' heroism.
Riley demonstrates that, in spite of its relatively infrequent staging, the Herakles has always surfaced in historically charged circumstances – Nero's Rome, Shakespeare's England, Freud's Vienna, Cold-War and post-9/11 America – and has had an undeniable impact on the history of ideas. As an analysis of heroism in crisis, a tragedy about the greatest of heroes facing an abyss of despair but ultimately finding redemption through human love and friendship, the play resonates powerfully with individuals and communities at historical and ethical crossroads.
Reviews
'Kathleen Riley takes on the monster task of mapping the reception of Euripides' Herakles from its premiere to the present day, and in 398 pages of careful scholarship, she triumphs in the labour. The book is both rigorous and readable, and a clear contribution to the field of reception studies in Classics.' – Rosie Wyles, Hermanthena
'This substantial study ably demonstrates the value of classical reception studies both as a "culturally revealing" tool, shedding light on the various milieux concerned, and in inspiring a re-evaluation of the original material. … The study is relevant to anyone with an interest in Euripides or Seneca, the staging of classical drama, the reception of Greek myth, the history of ideas about madness, modern debates about masculinity, and the nature of the hero. In short, it should be read by a wide audience.' – Emma Stafford, Classical Review
'Offer[s] a great deal about a dizzying range of subjects.' – Phoenix
 'Riley's account is absorbing, her material richly varied.' – Malcolm Heath, Greece and Rome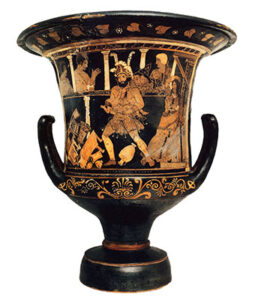 ---
Nigel Hawthorne on Stage
University of Hertfordshire Press
Published 2004
ISBN: 9781902806310
This book is the authorised and fully documented history of the late Sir Nigel Hawthorne's fifty-year career in the theatre. It presents an appraisal of post-war theatre by focusing on the personal journey of one of Britain's finest and most respected actors. Sir Nigel gave his approval to the book while writing his autobiography because he saw the two projects as essentially complementary. It provides the detailed analysis of his stage work, which he himself did not attempt, but it has been illuminated and enriched by the personal insights derived from his own generous interviews and those conducted with some of his close friends and colleagues in the theatre. The book comprises three distinct sections. The first (chapters 1-5) is concerned with the developmental phases of Hawthorne's career and the influence exerted by certain individuals and theatre companies on his evolving style and philosophy. It includes his amateur and early professional performances on the South African stage; his relocation to England in 1951 and involvement with provincial repertory companies; his temporary return to South Africa in 1957 and work with the revolutionary Cockpit Players; his life-changing discovery by Joan Littlewood; and his years with the English Stage Company at the Royal Court, the Sheffield Playhouse, and the Young Vic. The second section (chapters 7-10) explores the distinctive qualities of the mature actor, and the affirmation of his unique gifts and artistic principles. These later chapters constitute a case study of his theatrical methodology, having particular regard to his dissection of the text; his research into and preparation for a role; and his interaction, during the creative process, with writers, directors and fellow actors. Among Hawthorne's performances given special attention are those in Privates on Parade, Shadowlands, The Madness of George III and King Lear. Linking the first two sections is a short chapter (6) on Hawthorne's occasional forays into playwriting and directing. The third section is a series of chronologies, including particularly a comprehensive record of Hawthorne's amateur and professional stage work from 1947 to 2000.
Reviews
'Kathleen Riley's Nigel Hawthorne on Stage does more than merely recount its subject's life story: it is, in effect, a survey of postwar theatre in Britain and South Africa. It follows Hawthorne's distinguished career, through repertory, to his work with Joan Littlewood's Theatre Workshop, his career with the English Stage Company at the Royal Court, his time at the Young Vic, and his eventual fame as one of the stars of Yes, Minister , besides which, he created characters in first productions of plays by Michael Frayn, Peter Nichols and Alan Bennett.
Evidence of Riley's dedication to her subject can be found on every page of this exhaustively researched book. She seems to have gathered every known article or review that mentions her subject. This is particularly advantageous in the opening chapters on Hawthorne's South African beginnings – an area with which most readers are unlikely to be acquainted. I was fascinated by her account of the key role Hawthorne played in the brief renaissance in South African theatre brought about by Leonard Schach between September 1956 and August 1962. …
It is impossible not to be moved by Riley's depiction of a keenly intelligent, thoughtful man who worked tirelessly at his craft, enduring years of comparative obscurity before enjoying success in middle age. …
What happens inside an actor's head when he or she "discovers" a part? It is notoriously difficult to describe, but Riley's use of Hawthorne's commentary, and those of the people who worked with him, takes us about as close to understanding the process as we are likely to get. …
[This is] an invaluable volume. As Riley does such a good job of surveying the various contexts in which Hawthorne worked, her book will appeal not just to admirers of this wonderful actor, but to any serious student of postwar British drama, especially those who wish to become actors themselves. It is full of practical insights, and reminds us that, in the theatre, success does not always come quickly; and, even when it does, it is no guarantee against the wrath (merited or otherwise) of reviewers.' – Duncan Wu, Times Higher Education Supplement